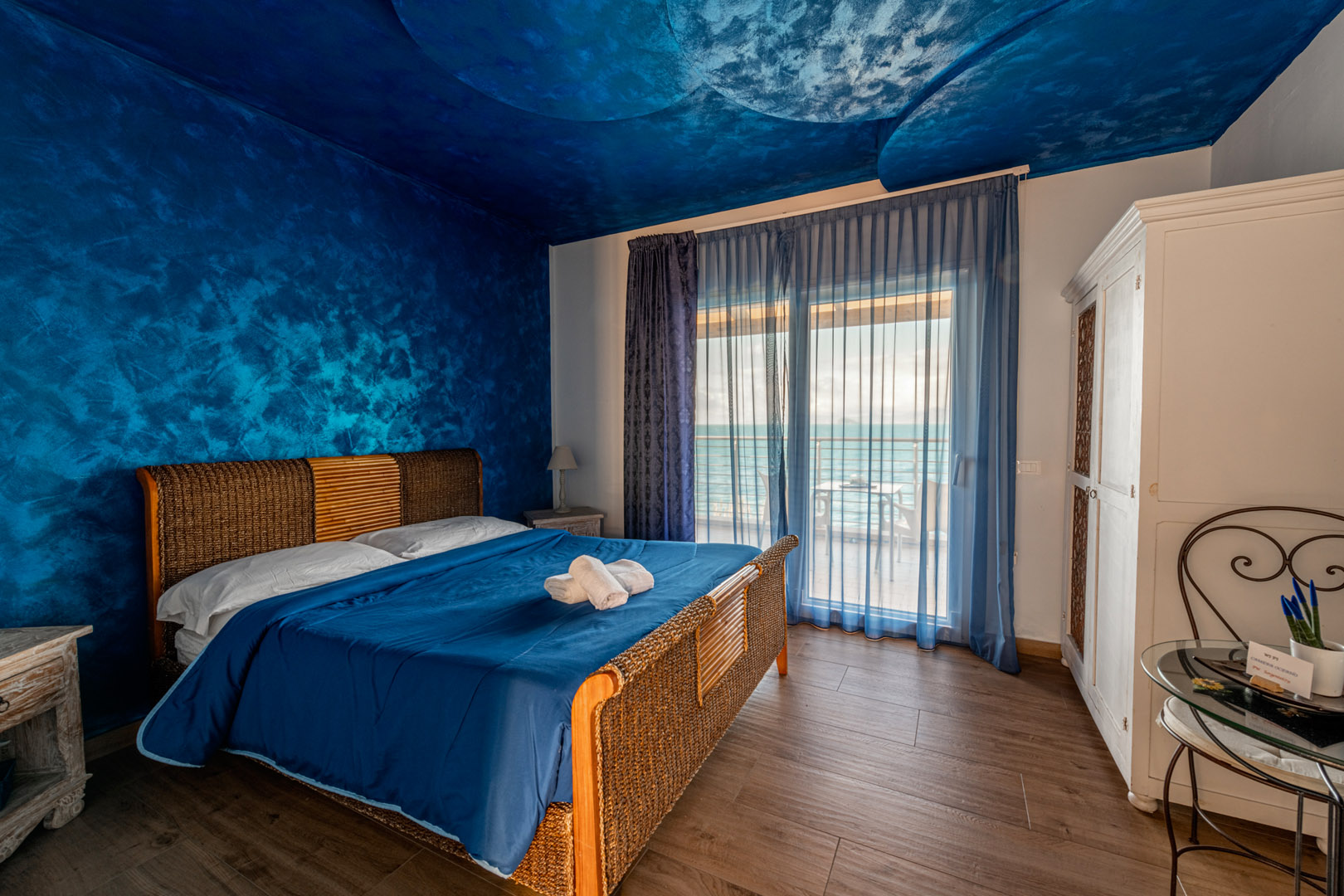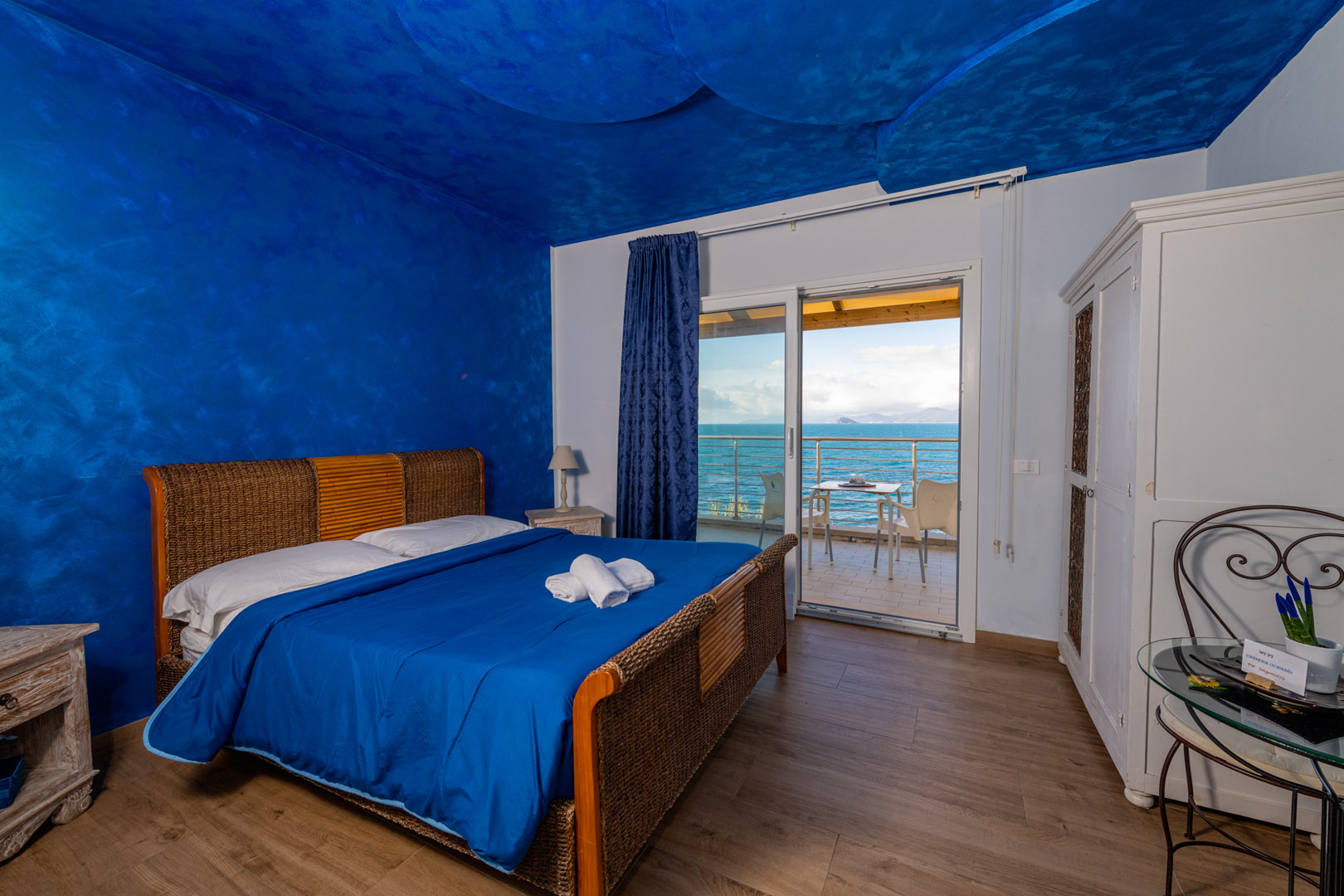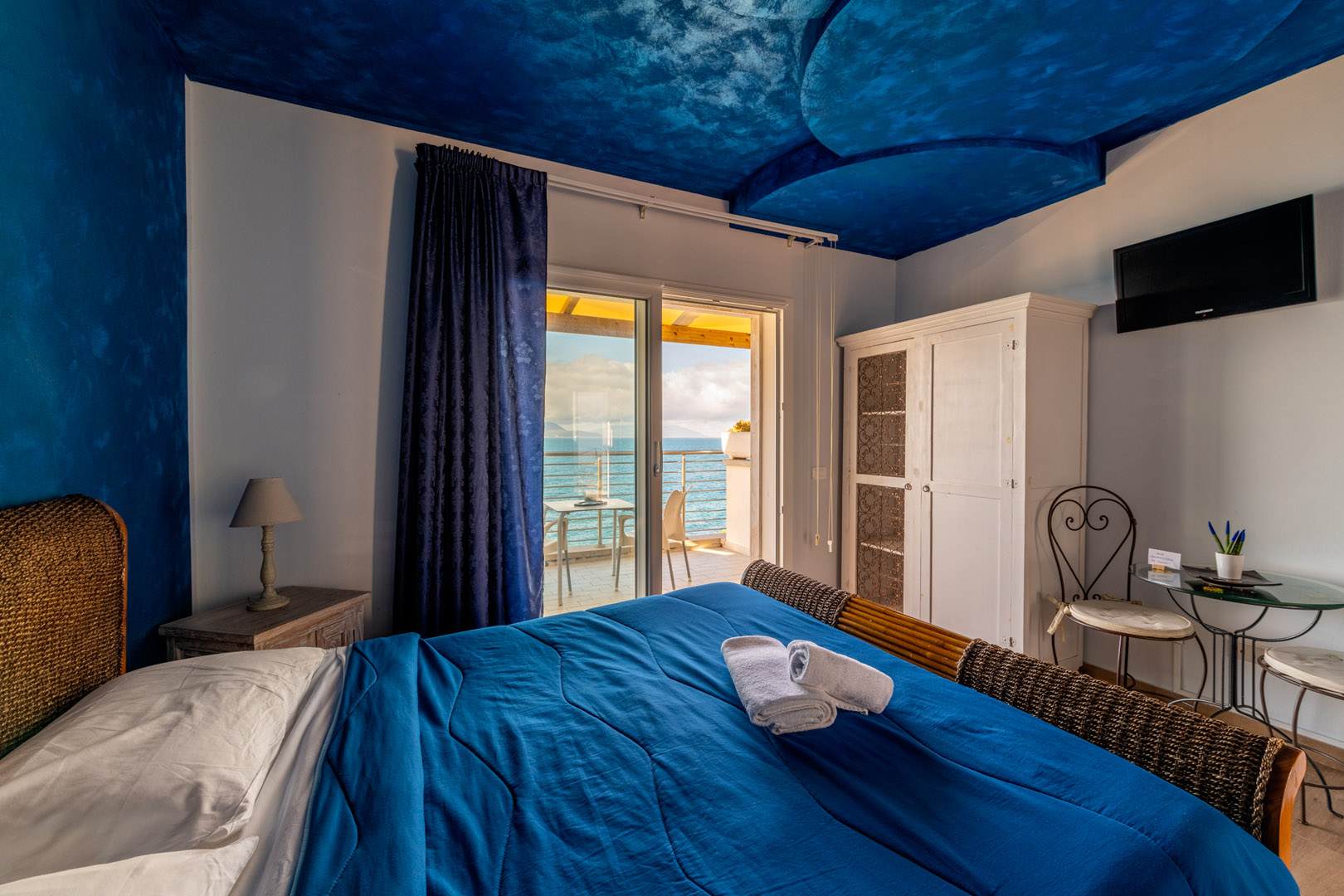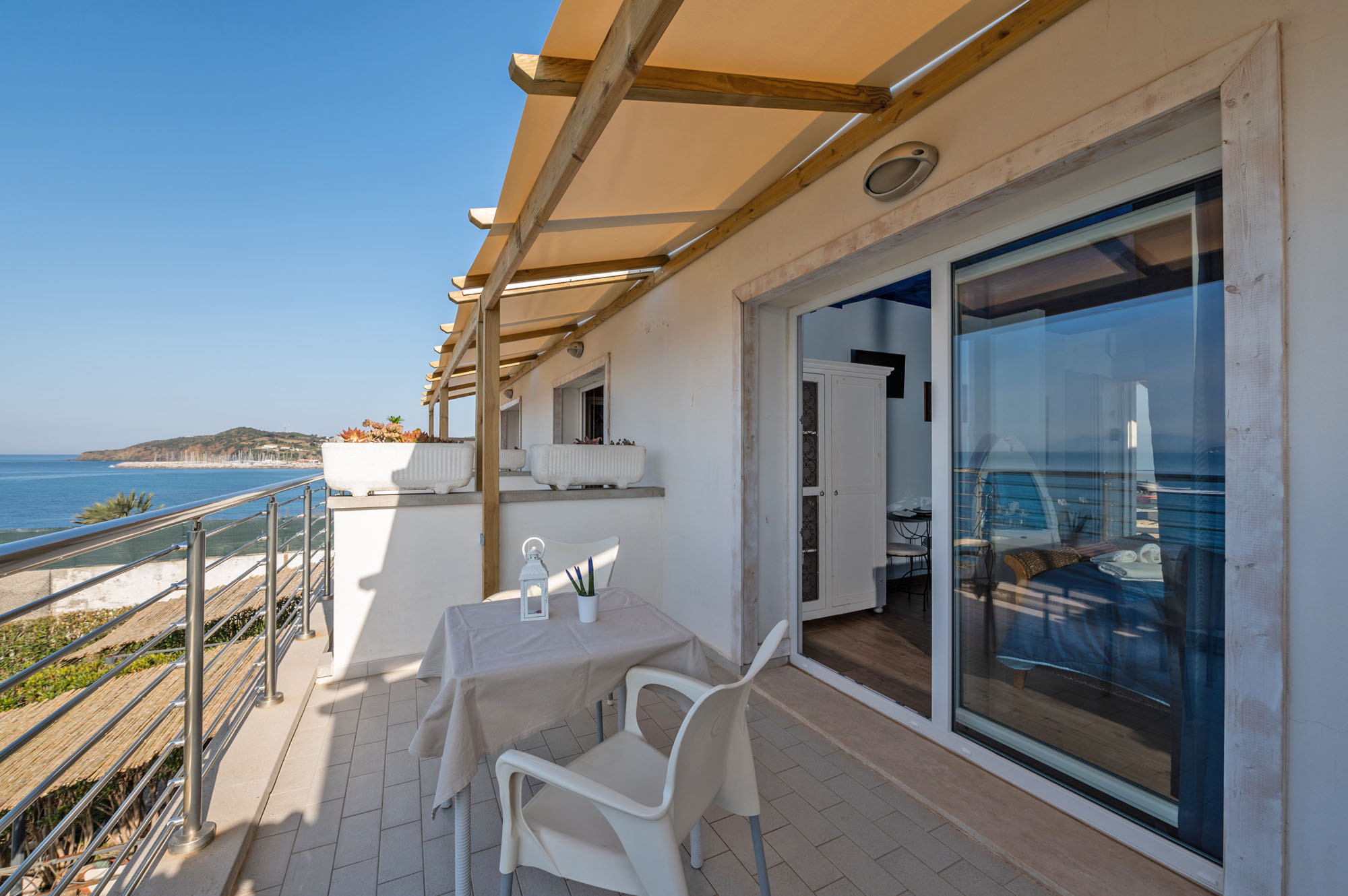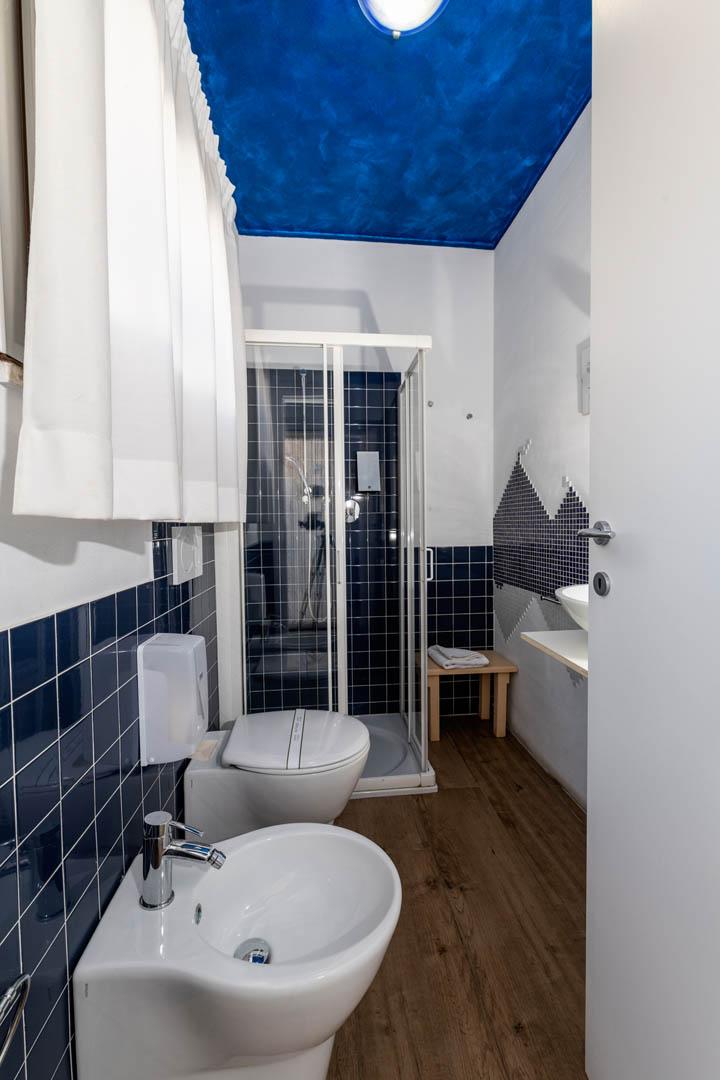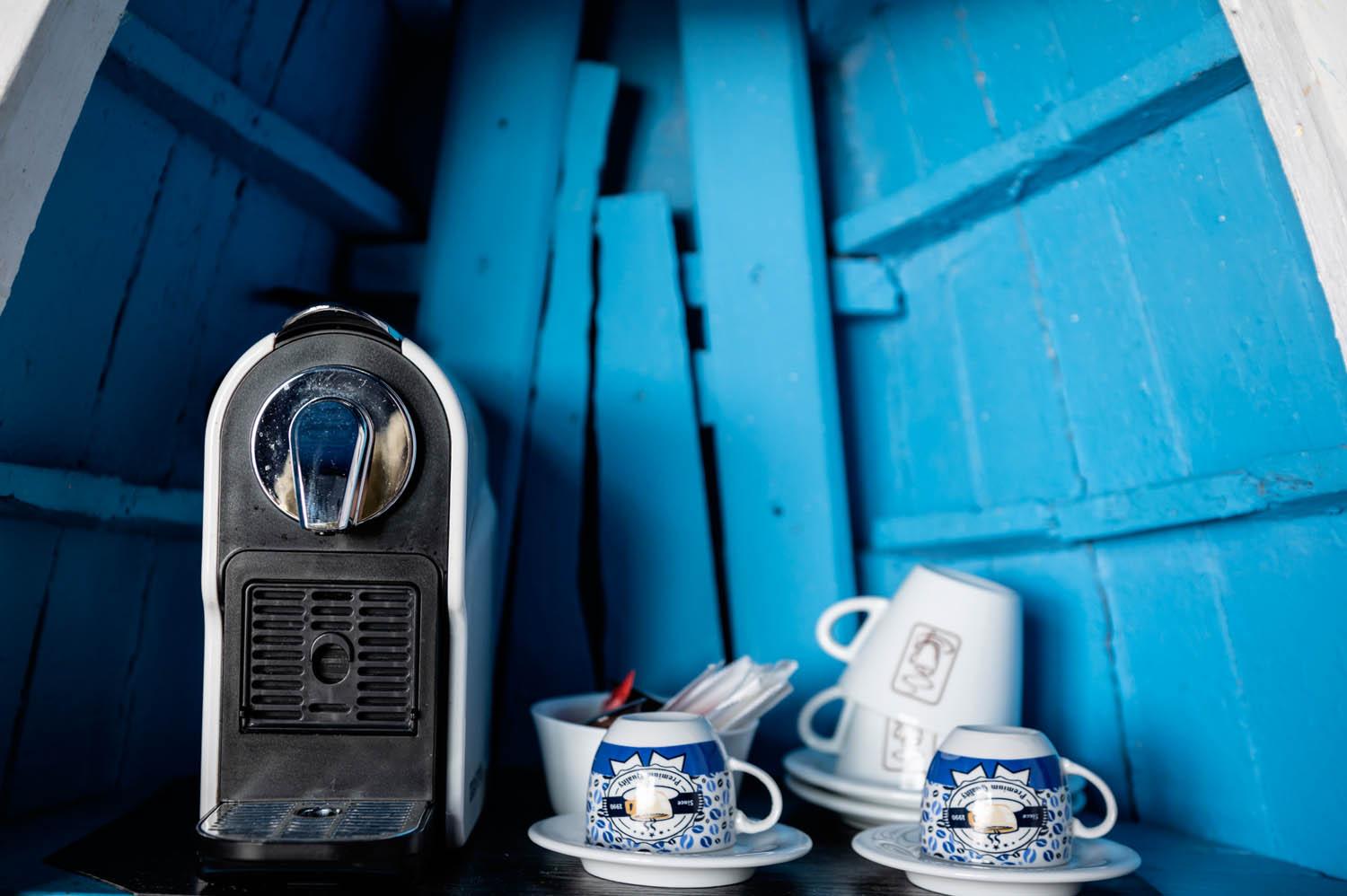 Do you want to experience the sea in all its shades of blue?
Discover our "Ocean" room: a simple décor inspired by the truest nature, this is what welcomes you to celebrate the exceptional natural context our Resort is immersed in. Dive into the celebratory atmospheres of the sea, with the sophisticated walls painted in an iridescent blue that will give you the multi-faceted experience that the Tyrrhenian Sea offers.
Contemplate the splendid panorama from your private terrace and enjoy the present.